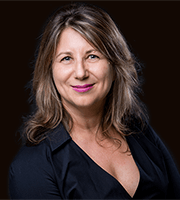 Because Whole Leaders Create a Whole World
~ SaraSwati Shakti
Loving Psyche coaches professionals – just like you!
Loving Psyche coaches professionals who are at a personal or career cross roads to discover and navigate a path to a more fulfilled and magnificent life.
Coachees find clarity on their situation, gain perspective, build solid foundations, work toward reaching their full potential and purpose, and create a life that is of value to them.
Loving Psyche's coachees have typically achieved success, and are experiencing personal or professional change and need some assistance to manoeuvre through a transition process, hero their next stage of development, and create a path that inspires them.
The kinds of clients I work with
Organisations supporting their people through change, transition, new leadership positions, or experiencing redundancy.
Professionals managing change and transition toward a more inspired and purposeful life.
My professional credentials
Graduate Diploma, Counselling and Psychotherapy, JNI (Dux)
Graduate Certificate in Adult Education (Training), UTS
Bachelor of Business (Credit), UTS
Former senior executive with success leading change, growth, and improvement for organisations, people, and services.
Successful transition coach for professionals leading themselves and others through change and transition, and toward a renewed and revitalised life.
My signature program
Years of successfully coaching people through change and transition has led to the development of the Loving Psyche Mandala of Wholeness
Used as a collaborative framework, the Loving Psyche Mandala of Wholeness guides coaching discussions that lead to improved decisions, and greater success and fulfilment for coachees.

Loving Psyche coaching programs are for professionals who are experiencing change and transition, and wish to embark on revitalised lives and careers.

All people in organisations are leaders. For people to be great leaders of others, they must be great leaders of self, and their own holistic wellbeing.

A unique set of original mandalas and poetic inspirations by SaraSwati Shakti. Let your heart be inspired by the words and images in mandala'verse™.
Get in touch
Have something you want to ask. Get in touch with me today.