It has come to that time of year, when time is speeding up. Or so it would appear, as we edge further toward Christmas cheer. 
That time of year when things can become particularly frantic. As the heart beat starts to race to keep up, with the extra tasks, last minute activities, and readying for Christmas stuff.
A potential frazzling, adrenal fatigue, of end of school ceremonies, meeting people you missed on seeing, throughout the year, and getting in the last minute networking, for a new business year. A rushing about. Making sure your teams are indulging in extra cheer, and racing to meet end of year deadlines, with fewer break times. 
Christmas cards, carols and holiday films, shopping expeditions, and decorating bling, may be taking up more of your head time, and actually depleting your heart time. Depending on how you may be approaching it.
Staying centred and focused on how your heart feels, at this traditional time of year, is the actual indulgence you may need.
I wrote a piece about it last year. A PACE of PEACE that you might like to re-visit, and apply, for this year
Because all that rushing about can be such fun, until…it's not! And you have burnt out the real feeling of Christmas, in your attempt to keep UP.
Perhaps, instead, you can slow right down, and ground.
So you edge further into the final days toward December, and the end of the year, with real value time, and a gentler state of mind. With some pauses for better decisions, from the myriad of options, within and without, while out and about.
Value time. To listen. To The Breathings of Your Heart.
For how you would like to complete the year, and the end of the month.
Making decisions. With your Heart.
Savouring, and Favouring, Love. 
Listening. To the Breathings. Of Your Heart.
Approaching the holidays, the wish lists, and the gatherings, with some real heart listening.
To what, for you, is just right. 
Experiencing the packagings, playful happenings, and reminiscing, with some deeper and richer, breathing out, and breathing in.
Blending in, your Heart Whisperings, into a rhythmic feeling, of whole full things.
And taking advantage of the extra love opportunities for indulging, in your annual rituals, of gift giving, togetherness, and seasonal Sun.
Have a lovely, blessing filled, ease into Christmas, and some restfulness, for readying, for your Mandala of Wholeness new year.
SaraSwati Shakti
SaraSwati Shakti is a qualified and experienced psychotherapist, educator, adviser, and coach with success leading individual, organisational and social change and transformation. She received her graduate Diploma of Counselling and Psychotherapy from Jansen Newman Institute and graduate Certificate of Adult Education and Bachelor of Business from University of Technology Sydney. Sara works with professionals to hero their next stage of leadership development, to create more fulfilling lives and thriving workplaces, and to manage gracefully through a process of successful transition.
Copyright. All rights reserved.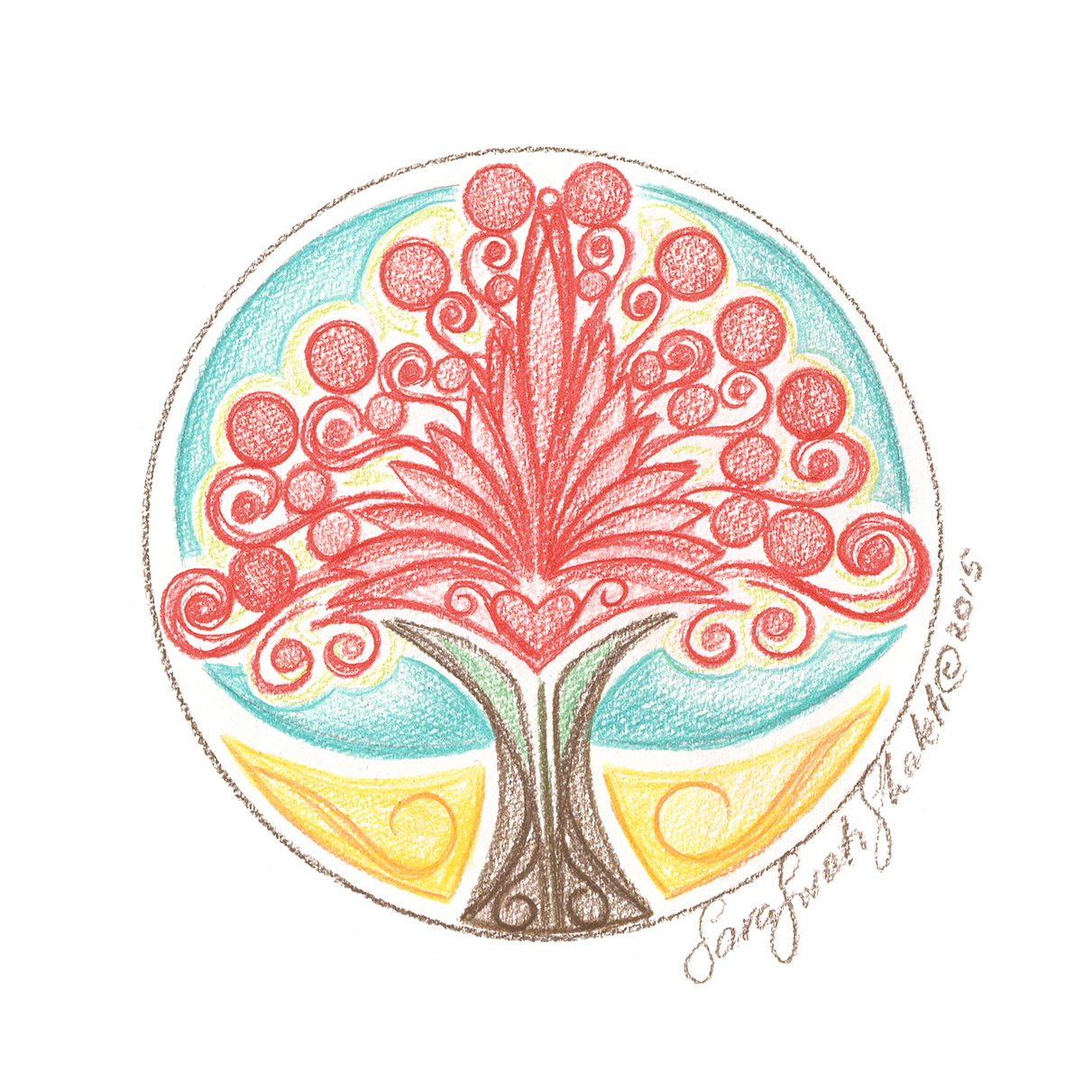 Joy'Full Baubles
Displaying
Gifting
Heart Lifting
SaraSwati Shakti

"Christmas Tree"